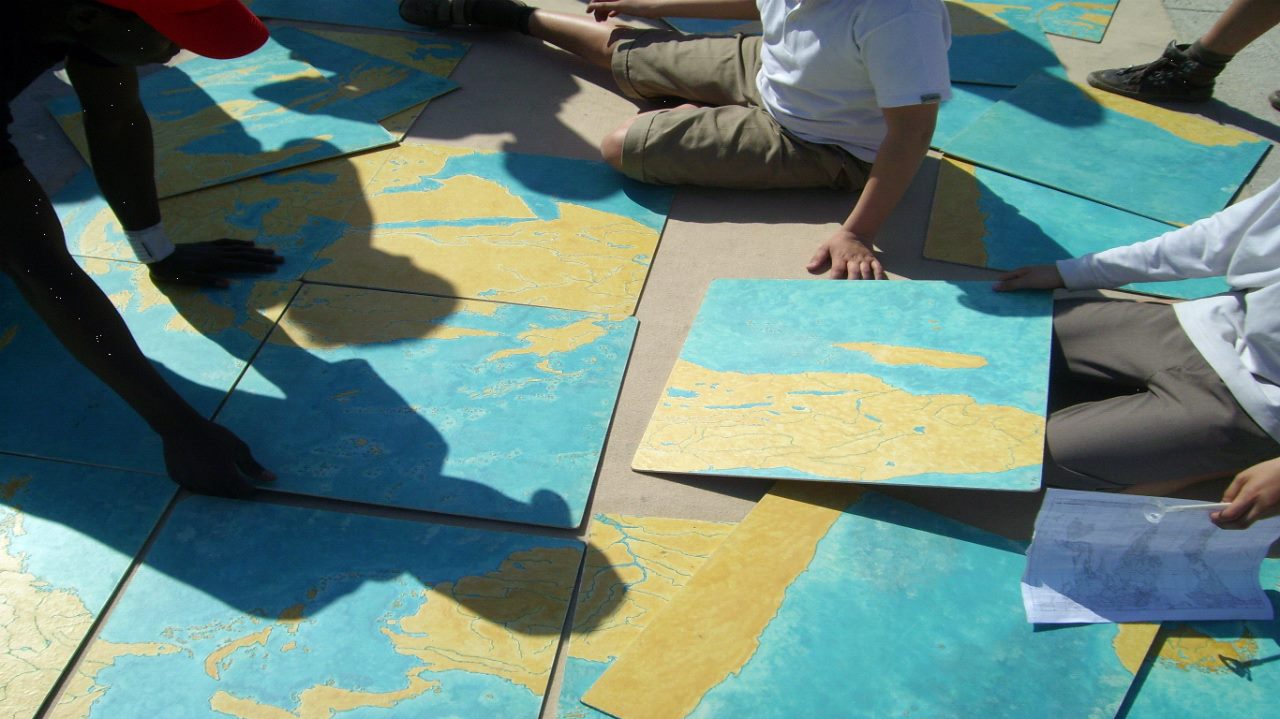 Je ti 18 až 30 let? Chtěl/a by ses zdokonalit v cizím jazyce, zažít neobyčejná dobrodružství a ještě být užitečný/á? Pokud jsou všechny tvoje odpovědi ano, čti dál, protože program Evropský sbor solidarity právě tuto možnost nabízí. 
---
PROFIL HOSTUJÍCÍ ORGANIZACE L'Institut de l'Ebre (in English)
L'Institut de l'Ebre is a public secondary education center of FP located in Tortosa, which dates back more than 90 years, one of the oldest in Catalonia. It brings together more than 1200 students, 117 professors, of 27 training cycles of middle and upper level of the following families: Administration and Management, Graphic Arts, Trade and Marketing, Electricity and Electronics, Energy and Water, Installation and Maintenance, Mechanical Manufacturing, Computing , Health and Sociocultural Services and the Community.
The center is located in a middle class area and lectures are attended by students of different ages and social classes, cultures and geographic zones.
Tortosa is the biggest city in the entire territory of Terres de l'Ebre. The area of influence is practically dedicated to the tertiary and secondary sector with medium and small companies. Consequence of the economic situation, there is currently a tertiarization of the economy.
Our starting point is the Educational Program of the Center, which promotes the values of welcoming newcomers to our community and from other countries, coeducation, social competence, non-racist education, education for peace, emotional education, inclusion, mediation, respect for the environment, entrepreneurial capacity and the internationalization of the Institute.
Our main objectives include promoting the participation of students inside and outside the Institute, favoring the relationships of the educational community and with companies, attitudes that imply the values of solidarity, dialogue, participation, respect and responsibility, as well as fostering behaviors that imply a critical spirit to make decisions responsibly. As an educational center, promoting employability and university orientation, team and cooperative work, digital skills, the promotion of self-study and self-learning and the promotion of European mobility among students are transversal to all cycles and subjects.
Another important value is the promotion of an offer that meets the needs of the environment, promoting recycling and the permanent updating of new technologies. In this way, and in accordance with the Center's program of Quality and Continuous Improvement, teaching teams have been created for pedagogical improvement, coexistence, dynamisation, entrepreneurship, ICT-TAC, efficiency and sustainability, communication and internationalization. Each team has a member of the management team, a facilitator and a group of teachers from the 10 professional families. In each team events and activities are organized throughout the year: Convivencia Days, Educational Days, Open Doors, Exhibitions, Entrepreneurship Days and several campaigns related to environmental aspects, solidarity, etc.
The working hours are maximum 35 hours per week. Working during the weekends and in the evenings is a possibility as far as the hosting give two days free in a row. The volunteer will receive 2 days off per month. Days off of the volunteer are taken at the same time of the organisation holidays.
---
DOBROVOLNÍKŮM NABÍZÍME
Možnost vyjet na 7 měsíců do Španělska a pracovat jako dobrovolník v L'Institut de l'Ebre
Účast na projektu financovaném ze zdrojů Erasmus+
Jídlo, ubytování, cestovní náklady a pojištění plně hrazené z projektu + kapesné (Seznam zákroků, na které se pojištění vztahuje najdeš tady. Kompletní informace o pojištění CIGNA jsou zde.)
Asistenci lokálních partnerů ve Španělsku a organizací spolupracujících s United Vision
Pomoc s přípravou na výjezd a medializací vytvářených hodnot
Kurz katalánštiny (Jazykový kurz bude sestávat z katalánského jazyka a bude rozšířen o jazykový tandem, 2 hodiny týdně.)
Podporu místního mentora, hostující i vysílající organice během celého pobytu ve Španělsku
---
POŽADAVKY NA DOBROVOLNÍKA
České občanství 
Věk 18-30 let (dobrovolník nesmí mít za sebou jinou dobrovolnickou službu delší než dva měsíce)
Dobrovolník musí být zaregistrovaný v Evropském sboru solidarity
Možnost strávit v zahraničí 7 měsíců od podzimu 2022 do jara 2023
Alespoň základní znalost španělštiny
Ochota učit se katalánsky
Příznivý osobnostní profil (týmový duch, schopnost empatie, samostatnost, flexibilita a schopnost řešit krizové situace, zodpovědnost, trpělivost, pokora a respekt k odlišné kultuře a tradicím, skromnost, otevřenost a ochota učit se novým věcem)
Zájem o práci s komunitou, mladými lidmi a menšinami
Dovednost plánovat témata a dynamické aktivity přizpůsobené potřebám organizace
---
NÁPLŇ PRÁCE (in English)
Dynamization of social networks: blog, Facebook, Instagram of the Institute, video editing and design of publications
Organize activities for students and improve their social participation: ludic activities at the end of the term, tutorials on professional fields, video editing, looking for partners of a KA2 International , organising Marató de contes.
Support for development of Erasmus Plus projects: support for language exchanges to improve foreign languages learning, contacts with foreign companies for the reception of students, prepare an infopack for students participating in Erasmus, plan meetings with European organisations,
Help organize the annual events of the Institute: help in the logistic part of the organisation process ( looking for new partners, cooperate with other companies that may help, coordinating and scheduling activities to be carried on).
Internationalisation team: raising awareness about Erasmus, GEP and Twinning projects. Contribute with new ideas for the
Job board: advertise new job opportunities and how to find
TIC-TAT team: supporting in the diffusion of the use of TIC (Tecnologías de la Información y Comunicación)
Organizing CLIL students Language club in English or volunteer native language form Students and Teachers from the Secondary
CES project as complementary activity: all the volunteers hosted during this period will create a performance about CES in order to promote CES values of volunteering in schools, youth organisations, etc. The volunteer needs to work on it with the other volunteers all together. There will be a day per week or every two weeks to prepare it. We will schedule it on arrival. It's important that the volunteer shows interest and have ideas about it.
---
POVINNOSTI A ODPOVĚDNOSTI DOBROVOLNÍKA
Spolupráce se zaměstnanci hostující organizace při aktivitách souvisejících s projektem
Dobrovolník pravidelně píše blog popř. poskytuje materiály pro sociální sítě (Facebook, Instagram), které slouží jako zdroj informací pro nás, další dobrovolníky a veřejnost
Dobrovolník dává souhlas s využíváním videí a fotografií pořízených v rámci pobytu v partnerské organizaci k propagačním účelům United Vision, hostující organizace a projektu
Během pobytu v partnerské organizaci nese dobrovolník zodpovědnost nejen za sebe, ale i za dění v komunitě, které pak vrhá světlo či stín i na United Vision a na ČR
Ani United Vision ani partnerská organice ve Španělsku nemohou zajistit dobrovolníkovi 100% bezpečnost, je tedy nutné to brát na zřetel a chovat se podle toho.
---
DOPLŇUJÍCÍ INFORMACE

United Vision nevybírá od dobrovolníků žádné poplatky.
Ubytování
Byt sdílený s dalšími dobrovolníky v centru města Tortosa.
Jídlo
Dobrovolník dostane 4,5 EUR na den na nákup jídla. Stravné se vyplácí poslední pracovní den každý měsíc v hotovosti.
Doprava
Letenka na místo a zpět je dobrovolníkovi proplacena z projektu, avšak maximálně do výše 275 EUR.
Kapesné
Dobrovolník dostane 150 EUR měsíčně jako kapesné. Kapesné se vyplácí poslední pracovní den každý měsíc v hotovosti.
Zdraví
Cestovní pojištění zajišťujeme z projektu pro dobrovolníka my.
Práce vs. volno
Dobrovolník pracuje max. 35 hodin týdně.
Internet
K dispozici v knihovně a hostující organizaci.
---
JAK SE PŘIHLÁSIT
Pošlete nám své CV a motivační dopis v angličtině na adresu cv@united-vision.org.